The 21st century is witnessing revolutionary changes brought about by millennials. Globalization and rapid advancements call for intensive communication, better infrastructure, and economic stability. The passionate millennial generation is determined to re-shape the future based on these ideals.
These witty individuals are the final decision-makers of their households. As a business owner, your marketing strategies must target the millennial groups and enable them to interact with your business. The most convenient and direct platform to lure them to your business is Instagram. Recent trends show that Millennials interact with Instagram more than any other platform. If you want to increase your revenue and establish a positive consumer base, you must use the power of Instagram and reach out to the multitude of millennials.
Here are 5 tips that you can follow to target the millennials using Instagram. 
Deliver Unique Content
Think of your audience as human beings you want to connect with and not just standard customers. If you only entreat your audiences to purchase your products, you lose.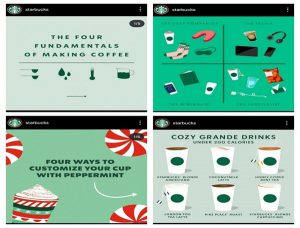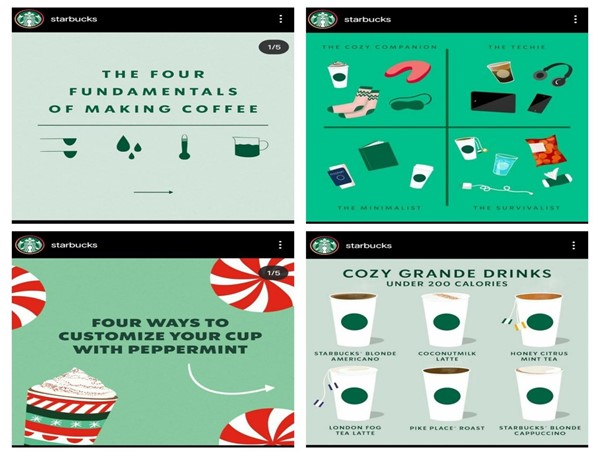 Source: Instagram- Starbucks
The flavorful coffee brand, Starbucks is famous for their unique, fun and informative content on Instagram and has acquired a pretty strong fan base.
Millennials are continuously navigating riveting and valuable content online. Provide your audience with unique and engaging content that may be in the form of comical images, snappy captions, and amusing videos. Your content must be authentic and portray your company values. Hashtags play a dominant role in the interaction between brands and consumers. Include suitable hashtags in your content so that potential customers can find you from the crowd. 
Utilize User-Generated Content (UGC)
The audience will assuredly trust your customers more than your brand. Portraying user-generated content to the millennials can arouse their curiosity towards your products. 84% of millennials have said that they are inspired by UGC to purchase commodities.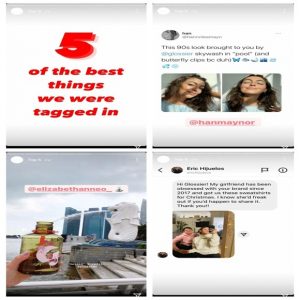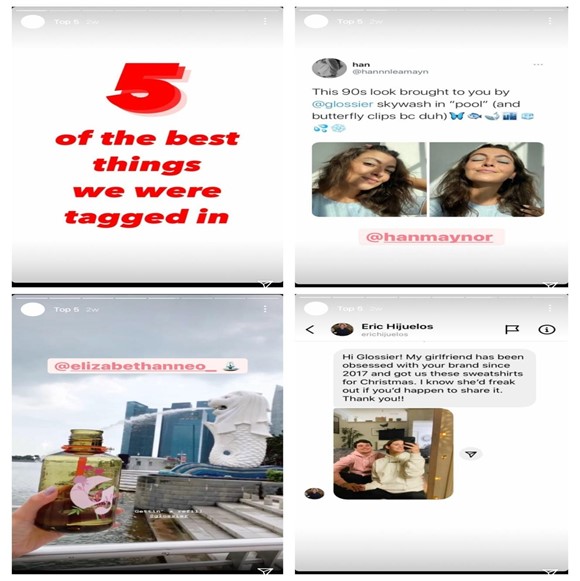 Source: Instagram- Glossier 
Every week Glossier shares their Top 5 tagged posts on Instagram story keeping their content crisp and fresh for the millennials.
Encourage your customer to create and share content highlighting your product usage. Create and share customer testimonials. Share your followers' stories and posts onto your profile (don't forget to tag the content owners). Posting UGC will help promote brand awareness, show how trustworthy your brand is, and eventually, more people will tag you in their posts to get featured on your account.  
Conduct Contests and Events 
Millennials are creative individuals who want to engage in fun and interactive events. Reaching out to this ingenious crowd can be possible by conducting various entertaining contests and giveaway events with exciting rewards for winners.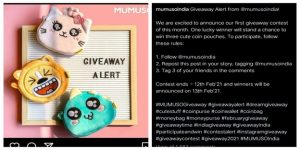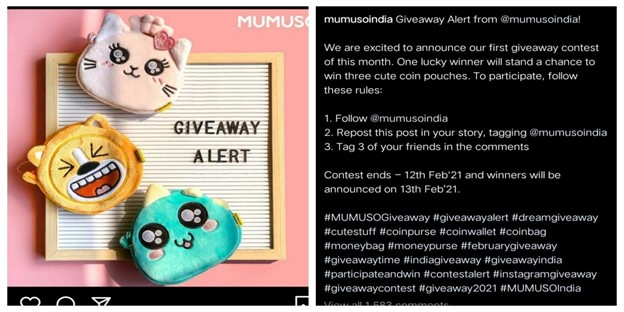 Source: Instagram- Mumuso 
With their first giveaway contest, the fashion lifestyle brand Mumuso has witnessed an increase in followers and brand engagement.
These contests help boost your follower count and increase brand awareness. With an increase in followers, the engagement with your usual content will increase as well. 
Show Your Support For Social Issues
Studies have shown that millennials tend to care about social issues such as animal rights, environment protection, anti-racism feminism, LGBT rights, and more. They prefer to purchase from brands that support a social cause (not just by words, by action).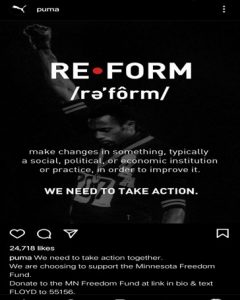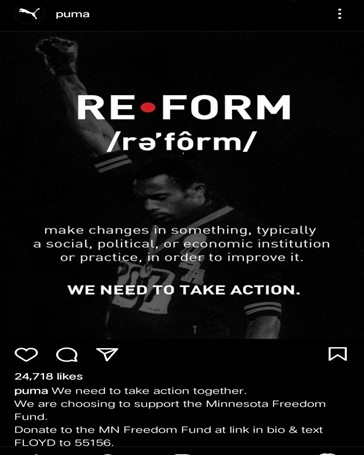 Source: Instagram- Nike
The multinational athletic accessories brand PUMA showed their support to #blacklivesmatter through donations to the MN Freedom Fund and encourage their followers to participate in the cause.
Produce campaigns showing your support for social issues that millennials care about and promote your brand. 
Collaborate with Influencers and Digital Personalities
Millennials have transformed the traditional approach of marketing to the newborn "Influencer marketing". It is no surprise that influencers and digital personalities have more impact on our lifestyle than celebrity endorsements. Millennials think of these creators as their friends and can relate more to them.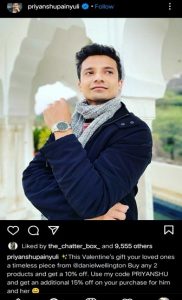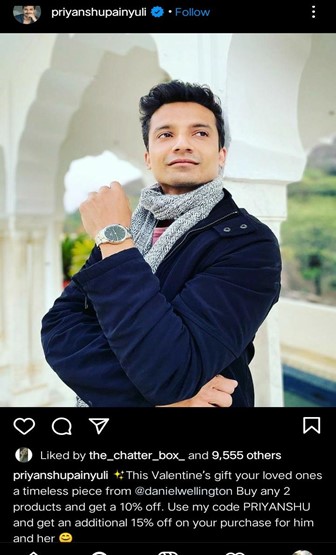 source: Instagram- Priyanshu Painyuli 
The famous watch brand Daniel Wellington is one of the best brands for Instagram Marketing with Influencers.
Collaborate with real and trusted influencers who can promote your products on their Instagram profiles. Plan how your products will fit into the influencer's lives. The main object will be to show that the influencer will use your product regardless of the sponsorship. 
Following these strategies will help you reach millennials, drive buyers to your business, increase follower count, boost sales, and generate potential leads.
However, employing any one strategy to your marketing plan is not enough. Instead, curate different techniques and design your ultimate plan.