By crossing over 100 million searches per day in January 2021, DuckDuckGo is now the fastest growing search engine. It is now clear to us that DuckDuckGo is getting significant attention from people across the globe and your site's SEO should not be only about Google anymore. In fact, if you only consider Google algorithms while working on the SEO of your site, then you're already missing out on so much from the SEO pool. There are many other search engines out there used by millions of people who might love your content!
What's So Special About DuckDuckGo?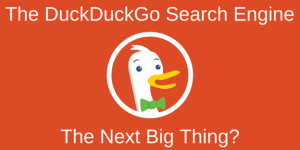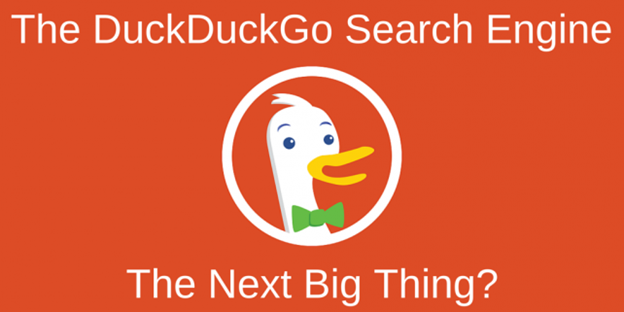 Image Source: doz.com
DuckDuckGo is a search engine founded by Gabriel Weinberg in 2008. The fairly new search engine emphasizes the privacy of its users by not collecting any data for personalization. It means that everyone sees the same result for the same set of search terms. Yes, you won't have the joy of auto-complete, but that's perhaps a small sacrifice, isn't it? Other things that DuckDuckGo doesn't track are:
Your Search History
Your IP address
Login Credentials
No ad targeting
Cookies and other data files
This means that you don't need to switch to private mode every time you want to search for something confidential. All the things mentioned above might look insignificant to you but in case of a data breach, they might turn out really dangerous as the most powerful thing today in the world is nothing but data. So with DuckDuckGo, you don't need to worry about a data breach as no data is being stored. No wonder why people are using DuckDuckGo more these days!
Although DuckDuckGo doesn't have a huge audience like Google, which has almost 86% of the search market share, it still has a 1.75% share of the market, which is a significant number. As people are getting more concerned about their privacy, they consider using DuckDuckGo as it provides them with a safe space.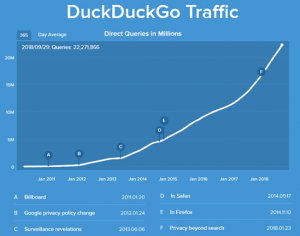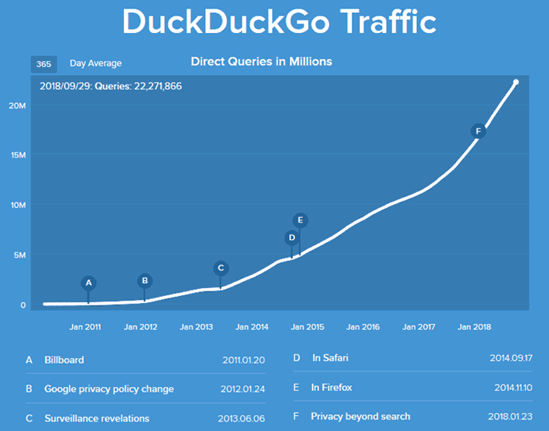 Image Source: hexus.net
DuckDuckGo SEO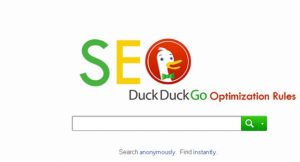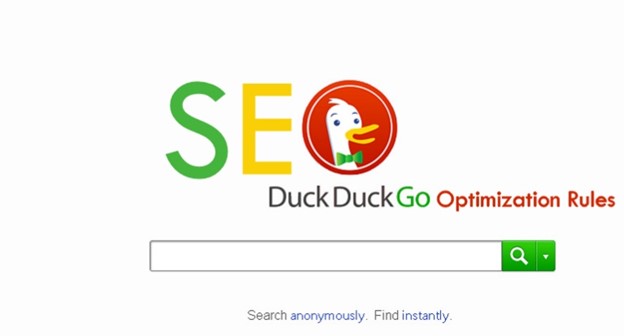 Image Source: walnutseo.com
Google algorithms change so often that you might have almost forgotten several SEO techniques that you've learned while implementing them in the past. Don't worry, we are here to help you out on this. Let's untangle the concept of SEO and get a few things right on track first.
Alright, SEO is not all about keywords. It factors in the following things as well-
High-Quality Content

Keyword Research

Content Optimization

Metadata Optimization

UI/UX

Interlinking and Backlinking

Site Structure

Technical SEO
All these things are considered by the search engines while giving a particular rank to a website on the results page.
Coming to the DuckDuckGo search engine, it uses over 400 sources to get your search results that include crowd-sourced sites, traditional websites, and its own web crawler.
While DuckDuckGo also considers the above-mentioned points while deciding the rank of a website, there are a few more points that you need to take care of while optimizing your page for DuckDuckGo. Let's quickly move on to them!
SEO Techniques for DuckDuckGo
#1. User Experience Matters!
Even Though DuckDuckGo is completely private, the click-through rate and bounce rate are measured by the search engine to determine the quality of websites. Be very careful with your content quality and customer satisfaction.
#2. Earn Quality Links
You earn a link by your content and your work. Try to get your backlinks in high-quality and trusted websites like Wikipedia to rank higher on DuckDuckGo.
#3. Optimize for the "Sources" as Well
As we discussed above, DuckDuckGo uses more than 400 sources to fetch search results. So, if you have a good ranking in its sources, chances are that you will have a higher rank in DuckDuckGo as well. Submit your page URL to all its sources to make sure that they can locate your site.
#4. Optimize for Semantic Search Strategy
Just like Google, DuckDuckGo not only focuses on the keywords but also on the intent of the user to search for a particular term. Using Semantic Search Strategy will ensure that your audience reaches you without having to type the exact name of your website.
#5.  Make sure your business location can be tracked on Apple Map
Make sure your firm appears on Apple Maps as DuckDuckGo uses Apple Maps as a source for its map results. Also, make sure that your location is clear, as DuckDuckGo doesn't provide accurate results to "near me" searches, but the user can reach you by your mentioned location.
Conclusion
Just like for every other search engine, ranking higher on the DuckDuckGo results page is also easy if you use relevant techniques without forgetting that your end product is all that matters the most. We hope you find this blog useful while optimizing your site for DuckDuckGo.