There is no one-size-fits-all answer to the question of whether Google Ads or Facebook Ads is better for your business. Both platforms offer unique advantages and disadvantages, so it's vital to carefully consider your needs and goals before selecting an avenue.
What are Google Ads and Facebook Ads?
Google Ads and Facebook Ads are two types of online advertising. Google Ads are the text ads you see at the top of the search results, and Facebook Ads are the ads you see on the right side of the Facebook homepage.
Initially, Google Adverts, formerly known as Google Adwords, offered only rudimentary text-based search engine advertisements. Since then,

Google Ads management services

have evolved to incorporate features that might effectively enhance click-through rates, such as detailed contact information, mobile optimization, purchasing alternatives, and reviews.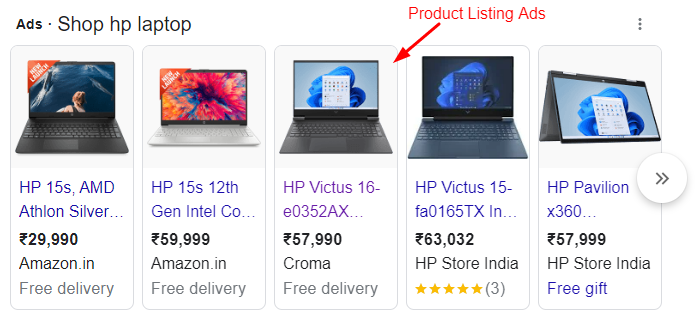 Although Google Advertising's user interface is simple, it is packed with powerful capabilities such as the advertising editor, search term report, and auction analytics. It is easier to plan, carry out, and manage your advertising campaigns thanks to these sophisticated features.
Utilizing Facebook ads is a fantastic approach to communicating with customers at the top of the sales funnel. Compared to Google Ads companies,

Facebook Ads agencies

fare far better at raising consumer awareness of products and businesses.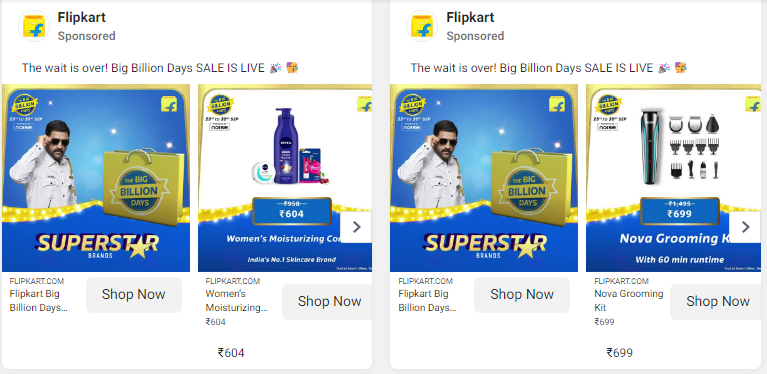 Facebook offers users a wide range of targeting options in addition to having a sizable audience. It makes it feasible to engage with consumers based on their actions, experiences, demographics, and interests.
Facebook also gives you the option to create a "duplicate audience" that serves as your user persona before starting a campaign. The viewers that match your description will then see your adverts on Facebook. Facebook Ads perform far better in this area than Google Ads. Additionally, you may reach more customers and increase your click-through rate by using Facebook Ads (CTR).
Interesting Reading: How to Optimize Google Ads to Make the Most of Your Budget
How do Google Ads and Facebook Ads differ?
Google Ads and Facebook Ads are two of the most popular online advertising platforms. Though they have some similarities, they also have some key differences.
Google Ads is a pay-per-click (PPC) advertising platform – you pay when someone clicks on your ad. You set a budget, and Google will show your ad to people who are most likely interested in what you're selling.
Facebook Ads is a pay-per-impression (PPM) advertising platform – you pay every time your ad is shown, regardless of whether or not someone clicks on it. Facebook Ads are a great way to reach a large audience quickly.
Google Ads Management Services
are better for targeting people who are already interested in what you're selling. Facebook Ads are better for reaching people who might not be familiar with your brand yet.

Which is best for your business?
Despite having a similar appearance, the two platforms are substantially different. Each platform has its benefits and may be used in conjunction with the other. The categories of clients you may target with each platform differ most significantly. Although they have very distinct objectives, both platforms provide excellent advertising choices.
There are several ways to select the platform that is best for you. First, think about your industry. Facebook advertising will likely be less expensive for you than Google advertising if you are in the fashion or retail industry. Advertising to those most likely to purchase your products or services is the best approach to reach consumers.
Also Check: What is Social Media Marketing, and Why is it Important for Your Business?
As far as customer intent is concerned, Google outperforms Facebook.
The likelihood of a Facebook ad converting leads into consumers is lower. It needs to be considered if you wish to convert swiftly.
When comparing the two, you should evaluate which advertising platform is best for your business. Businesses with well-known goods who also want to target the right audience could use Facebook.
Conversely, a
Facebook ads agency
is ideal for companies that sell contemporary goods. Using these platforms, you might be able to reach a larger audience and increase brand recognition. Facebook is the most widely used business platform, and depending on your needs, the results may vary.
And Therefore…
In the end, the best advertising platform for your business will depend on your specific needs and goals.
Google Ads Management Services
and Facebook Ads are powerful tools, so it's important to weigh the pros and cons of each before making a decision.
While deciding between Facebook and Google Ads, keep in mind that Google is the industry leader and Facebook is the kingpin of social media. On both platforms, you could discover highly targeted audiences. The main difference is that Facebook's ads are more effective in increasing brand recognition. It could be difficult to build your brand if your business doesn't already have a well-known name. A Facebook advertisement, on the other hand, is more effective at attracting clients.
But why on Earth are we going on about these two critical forms of advertising? Well, one reason is to inform you, and the other is to highlight the fact that we excel in both these mediums.
We are Buffalo Soldiers – a
performance marketing company in India
. Our team of experts eats, sleeps, and breathes analytics and data. We have demonstrated our expertise in performance marketing and modifying campaigns to fit the client's budget thanks to a strong track record.
Reach out to us – we'll provide a free consultation and assist you in creating a marketing strategy for your company.