One of the most powerful ways to attract and communicate with your target market is through visual marketing. We are hardwired as humans to process and remember visual information way faster than text-based content.
A recent MIT research discovered that we can accurately distinguish entire images after viewing them for less than 13 milliseconds.
It's no surprise that more businesses are recognizing the value of successful visual messaging in growing interest, brand loyalty, and interaction across all digital channels (particularly social media).
Although visual content is essential, simply posting videos will not suffice. Every other brand is doing it, and by this time, the consumer's eye has become used to vivid, flashy graphics.
What you need to do is stand out, which is becoming increasingly difficult in our visual web age.
So, what can you do to make your visual marketing campaign more effective?
It's all about creativity and trial – and – error, but here are a few suggestions to get you started:
#1. Handpick the best media format to suit your message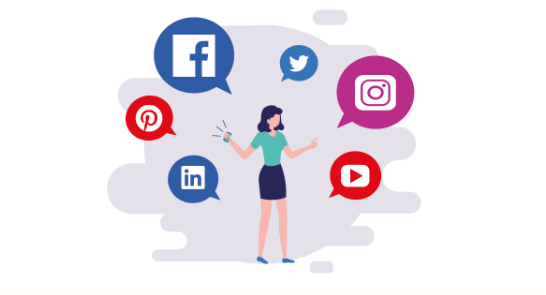 Image Source: Tapfiliate
As previously said, rich media is important for successful visual marketing. However, it is not as easy as simply using photographs, graphics, and videos in any piece of content you make.
Instead, it's just about determining the best media platform for the idea you're trying to share.
You're more likely to leave a positive and enduring impact on your audience if you deliberately choose the most efficient platform for spreading your message.
But, how does it work in practice? Here are some examples of how to use the most appropriate format for your message:
Recipes can be shared using how-to videos, which enable you to easily illustrate the main steps of a recipe in an entertaining, visual format that viewers can follow along with.
Including actionable tips in custom graphic carousels: This transforms dry advice into a sharable piece of content that the audience can quickly absorb.
#2. Learn to create visually appealing content
Image Source: Cox Blue
There are easy actions you should take to improve the visual impact of your assets even if you aren't a graphic designer or photographer.
Keep these artistic elements in mind when taking photos or creating visuals for your company to leave a lasting impact on your audience:
Each picture should have a single focal point, which should be placed in the foreground of the shot to pull the viewer's eye in and catch focus.
When framing your shot, remember where you want to position your subject concerning the rule of thirds. Consider the use of negative space, the placement of main characters, and the use of framing to generate complex visual appeal.
Natural light photography ensures that your images are well illuminated but not overexposed, and it eliminates the need for flash photography.
Be cautious of filters: while it can be enticing to over-edit your photographs, do so sparingly as this will make your photography seem artificial – less is enough.
#3. Serve the right message at the right time
Image Source: Pro Profs
The importance of timeliness in visual marketing cannot be underestimated. That means you need to make sure you're sharing the right content with your target audience at the right time.
This is simple to do on social media by evaluating your statistics and the hours when the target audience is more involved. You can also do this on any digital channel, such as analyzing the results insights in Google Analytics or the email marketing platform.
You'll be able to offer curated visual content when your audience is most active if you consider their behavior.
#4. Make Good Use Of Image Branding
Image Source: IE
Branding the graphics is a vital move that should not be overlooked. You want people to know your brand solely by your properties – but you can't make your photos all about you, or your audience will lose interest quickly.
That said:
Make use of a well-known color scheme.
Place your brand in a fun and innovative context.
Ascertain that each commodity adds to the cohesive story with which you want your brand to be linked.
#5. Keep Visual Marketing and Design Consistent Across Platforms
Image Source: Consultation Manager
It is just as important to have a strong and consistent brand voice for your content as it is for your visuals. Although your visual content does not have to look the same (in reality, it should be varied and diverse), it should have coherent elements that match with your other visuals as well as your overall brand.
It's a crucial step in producing professional and engaging visual content that perfectly represents your brand, whether it's achieved by using the same color palette, the same tone of voice, or something as basic as a font.
Conclusion
Visual marketing can improve the efficiency of many – if not all – of your other promotional strategies, such as content marketing, traffic generation, SEO (or rather on-SERP marketing), and so on.
Visual marketing's greatest feature, in my mind, is that you're never really done. To keep competitive – or at least ahead in your niche – you must always be revolutionizing, exploring new tools, and finding new techniques.