Are you tired of watching your competitors hog all the local search traffic while you sit there twiddling your thumbs, wondering how to get in on the action? 
It's a tough pill to swallow, isn't it? You pour your heart and soul into your business, yet somehow your competitors seem to be getting all the love from local searchers. It's enough to make you want to throw your computer out the window and scream into the void.
But hold on just a minute, my friend. Don't give up just yet. The truth is, your competitors are not some magical wizards who know a secret handshake with Google. They've simply optimized their Google My Business (GMB) listing to its fullest potential, leaving you in the dust.
And the worst part? Potential customers may not even know you exist as they're too busy clicking on your competitors' listings. It's like a never-ending cycle of frustration. We're here to help you break free from it and teach you how to do keyword research and everything you need to know about SEO to ace it.

So why continue twiddling your thumbs and watching competitors take all the local search traffic? It's time to take matters into your own hands and learn how to optimize your GMB listing like a pro, with our guide on how to do SEO.
But don't worry we're not here to just give you the basic "fill in your address and phone number" advice. Instead, we're going to share with you the secrets to on-page SEO, skyrocketing your local SEO rankings, leaving your competitors shaking in their boots and wondering what hit them. 
So buckle up, buttercup, and get ready to learn how to make your business the talk of the town (and the top of the search results).
Let's Take A Ride On The "Google My Business" Fun Train!
Picture this: you're a small business owner, and you're trying to get the word out about your amazing products and services. But how do you do it?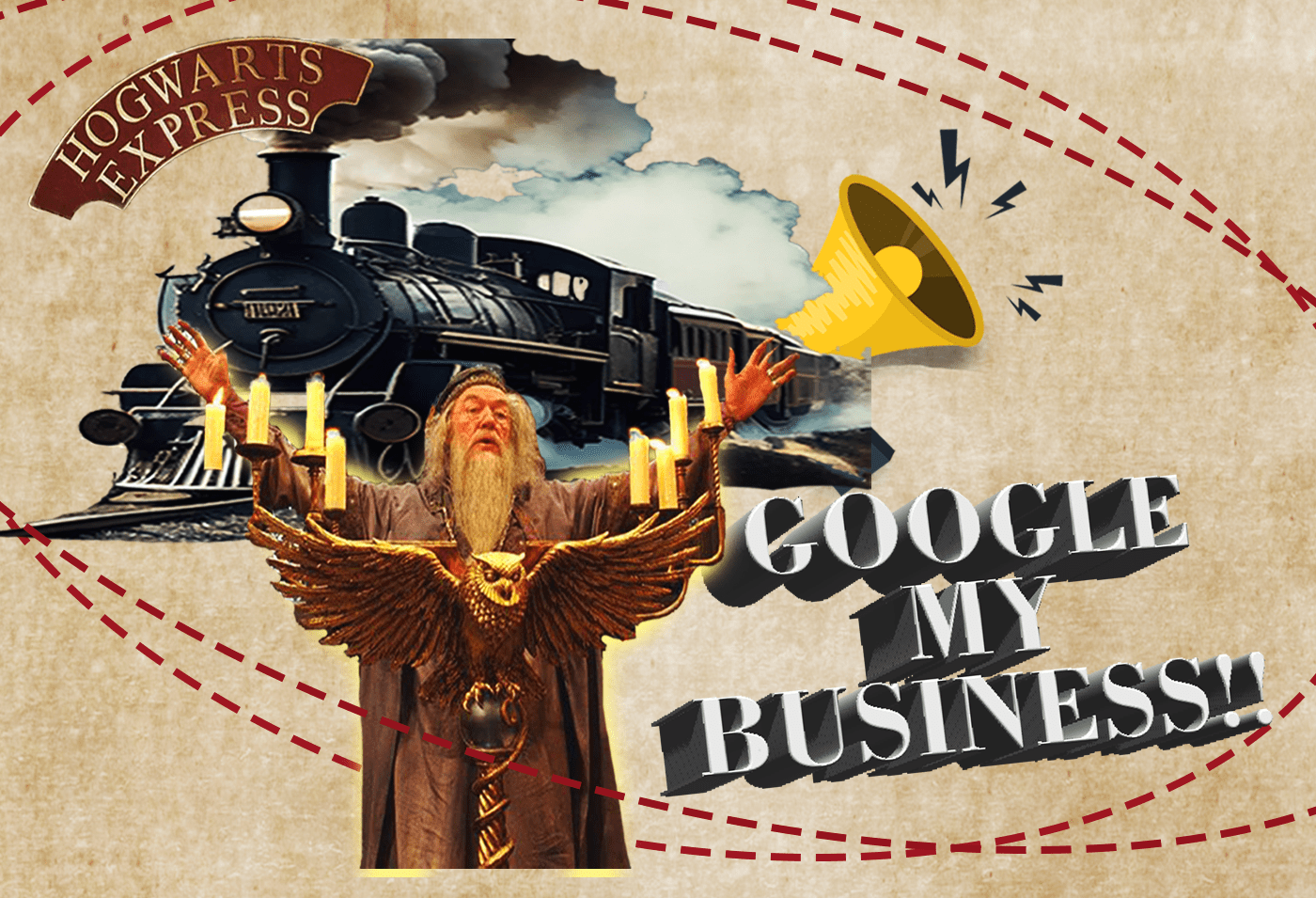 You could stand on a street corner with a megaphone.
Instead of vicariously living out your 1990s dream, why not hop on the Google My Business bandwagon?
With Google My Business, you can showcase your business to potential customers like a boss! You can create a profile that's as unique as you are, with all sorts of fun details that show off your personality. And when people search for businesses like yours on Google, they'll be able to find all sorts of juicy information about what you have to offer.
GMB allows you to post updates and photos that keep your audience engaged and excited about what you're doing. You can even run special offers and promotions to drive sales and build your brand.
And let's not forget about the all-important customer reviews. With GMB, your customers can leave reviews and ratings that give you valuable feedback and help build credibility. Plus, it's always fun to read through the positive reviews and bask in the glow of your awesomeness.
So what are you waiting for? Get on the Google My Business train and take your business to new heights! It's easy, fun, and totally worth it. And who knows, maybe one day you'll be so famous that you'll need your own Google Doodle!
Let's Help You How To Get There!
First things first, let's talk about the basics. Your Google My Business listing should include all the relevant information about your business, such as your address, phone number, website, and hours of operation. But don't stop there! You should also add photos and posts that showcase what makes your business unique and awesome.
But that's just the tip of the iceberg. To really optimize your listing for local SEO, you should also:
1. Choose The Right Categories
When you create your listing, choose the most relevant categories that describe your business. It will help Google understand what your business is all about and make it easier for people to find you.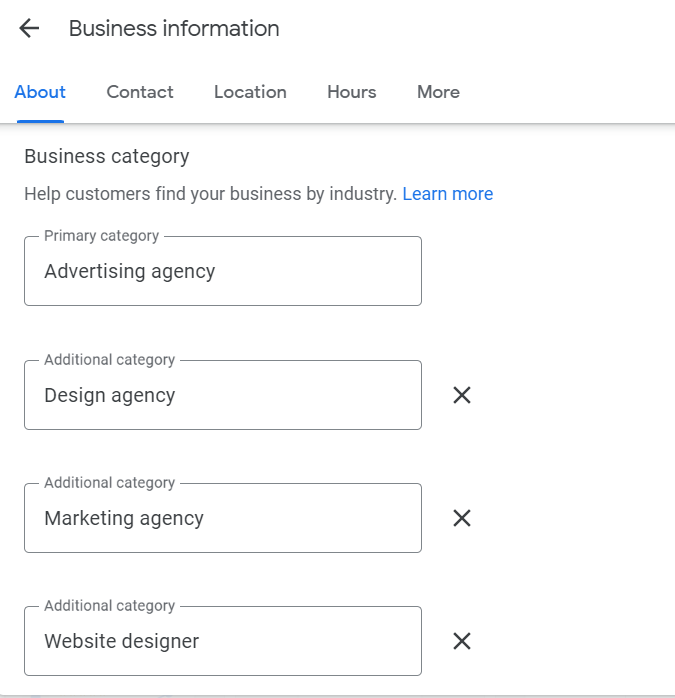 2. Use Keywords
Incorporate relevant keywords into your listing, such as the services you offer or the products you sell. But don't go overboard! Make sure your keywords are natural and flow well.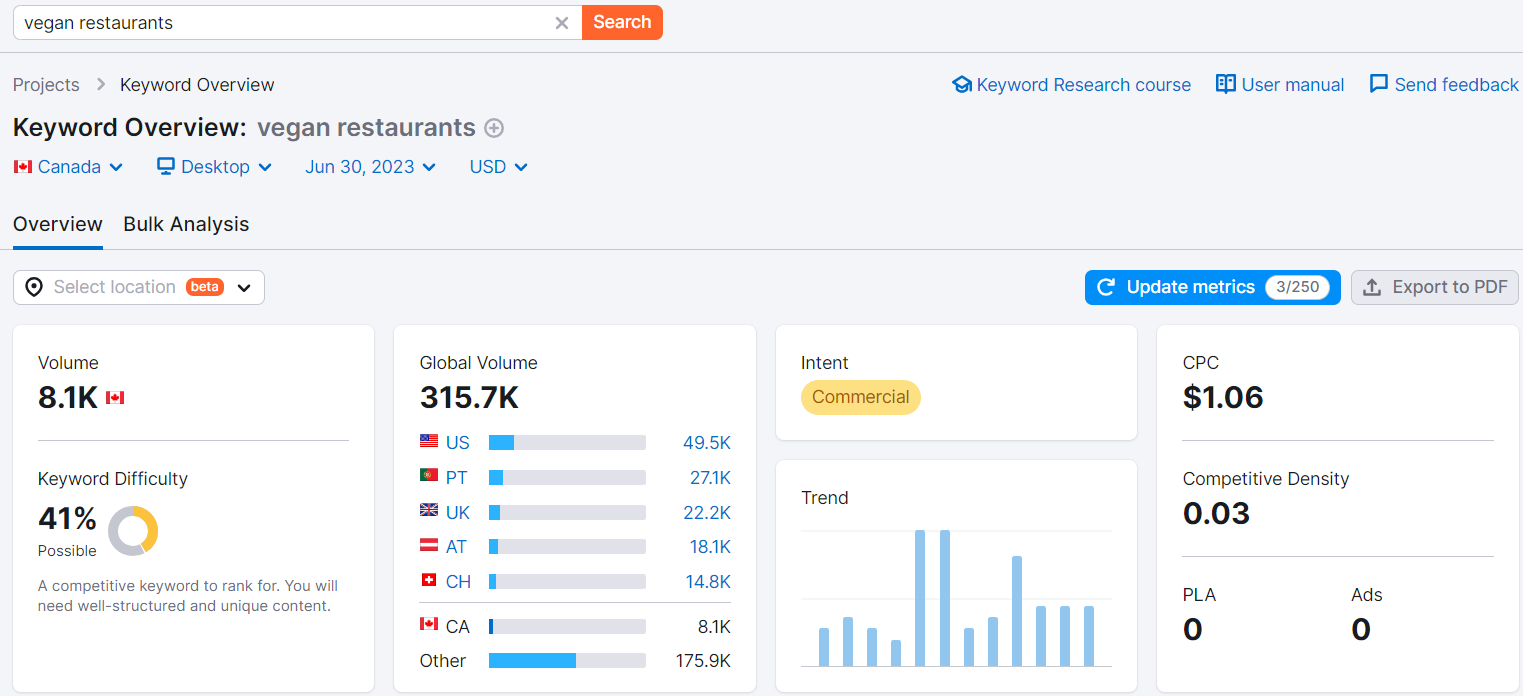 For example, if you own a restaurant that specializes in vegan cuisine, you may want to use keywords like "plant-based," "vegan," and "healthy dining options." Keep in mind you want to use keywords that accurately describe your business and that potential customers are likely to search for.
3. Get Reviews
Encourage your customers to leave reviews on your Google My Business listing. Not only do reviews help build trust with potential customers, but they also improve your local SEO rankings.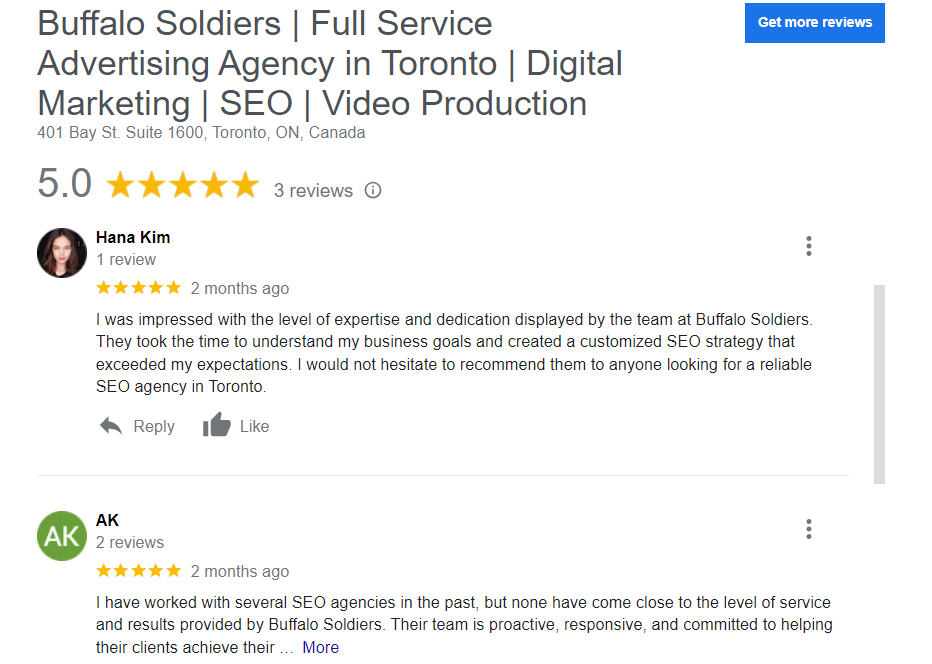 But how do you get reviews, you may ask? Well, it's simple. Make sure to ask your customers to leave a review after they've completed a transaction or used your services. You can also include a link to your Google My Business listing in your email signature or on your website to make it easy for customers to leave a review.
4. Use Google Posts
Google Posts are a great way to keep your audience engaged and up-to-date on what's happening with your business. You can use them to promote specials, events, and other essential updates.
https://www.hallaminternet.com/google-posts/
Suppose you are the proprietor of a pet grooming business. Utilizing Google Posts provides an excellent opportunity to advertise exclusive offers like a "National Pet Grooming Day" special or announce the introduction of a new service, such as "cat grooming." Craft concise and engaging Google Posts, accompanied by captivating visuals, to grab the attention of potential customers and maximize their impact.
5. Keep Your Information Up-To-Date
Lastly, it is crucial to maintain an up-to-date Google My Business listing with precise information, encompassing your business hours, phone number, and website. Should your business undergo any changes, such as relocation or a new phone number, make sure to promptly update your listing to ensure accuracy and avoid any potential customer confusion.
And Therefore…
Hey there, you ambitious entrepreneur! Ready to take your business to new heights and achieve the success you've been dreaming of? Look no further than Buffalo Soldiers – the best SEO company in Toronto.
With our expertise and savvy strategies, we can help your business reach the pinnacle of success you've been striving for. We're talking about increased visibility, improved online presence, and a boost in revenue that'll have you doing a happy dance.
What We Provide:
On-page SEO

Off-page SEO

Link Building
We ensure that we do everything to provide you with the best SEO results in an "ORGANIC WAY".
Also, we simply thrive on the excitement of taking on challenges and setting ambitious targets that might make others quake in their boots! It's not just about SEO service in Toronto – as an agency, we love to dazzle and amaze in everything we do!
So what are you waiting for? Let Buffalo Soldiers, your trusted SEO agency in Toronto be your guide on the path to greatness. Let's take your business to the next level!